About EVOLVE
Founded in 2017, Evolve Additive Solutions is a 3D printing solutions provider leveraging additive manufacturing process that prints using Amorphous Thermoplastics. Evolve manufacturers the SVP (scaled volume production) platform, a capital equipment production machine that prints in ultra-high resolution, specializing in production parts that have complex geometries.
Joe Allison
Jeff Blank
Jeff Hanson
Dr. Arun Chowdry
John Lees
Joe Allison
CEO
Joe Allison has dedicated over 30 years to developing the 3D printing industry by driving new technologies and new materials to meet the requirements of new applications.
He entered the industry, working as an R&D engineer for 3D Systems from 1987-1991. He then worked for 23 years as founder and CEO of Solid Concepts, the largest service provider in the 3D printing sector. After selling Solid Concepts to Stratasys, he served 3 years as CEO of Stratasys Direct Manufacturing. He is now an active investor and advisor to many companies in the Additive Manufacturing space.
Mr. Allison received his Bachelor of Science in Mechanical Engineering from the University of Southern California, and his 26 years of experience operating a service business and brings an intimate knowledge of customer requirements to the board.
Jeff Blank
COO
Prior to joining Evolve, Jeff was the Chief Operating Officer at NanoVox / Vadient Optics. As an industry veteran, Jeff has a diverse engineering and business background with a master's in mechanical engineering from Stanford University and MBA from the University of Portland.
After spending two decades delivering printers for Tektronix and Xerox Corporation, Jeff moved to 3D Systems to run their worldwide engineering and product delivery organization.
Jeff specializes in scaling reliable and cost-effective products from concept to commercial success, in hardware, software, and materials.
In Jeff's role he will be responsible for bringing together engineering and operations and on delivering a robust and reliable product roadmap that will enhance company growth.
Jeff Hanson
VP OF SALES & MARKETING
My experience with 3D printing and other additive manufacturing technologies spans almost three decades.
As one of the initial employees of Stratasys, I began working in the early product development, obtaining three patents on Fused Deposition Modeling (FDM) of the hundreds the company holds or has pending.
Co-Founded RedEye on Demand, an industry-leading additive manufacturing parts provider business now branded Stratasys Direct Manufacturing. During this time I have directed Sales/Marketing, business development and product development teams.
Innovated and lead the management of a Global Manufacturing Network a cloud connected manufacturing solution with global strategic partners in international markets. As founder of Digital 3D Manufacturing, LLC I consult the adoption of additive manufacturing solutions to the global manufacturing market.
Dr Arun Chowdry
SVP, Emerging Technologies & Applications
30+ years of Technology and Commercialization leadership experience at NexPress and Kodak
As CTO & VP of the NexPress JV, led technology and commercialization teams in US and Germany to help bring the highest quality and most reliable digital printing press to market in record time. Also created a high-value materials business for the NexPress.
As Portfolio Director of Kodak's EP Imaging portfolio, built a 1000+ strategic patent portfolio
B.Tech. in Electrical Engineering from Indian Institute of Technology and Ph.D. in Electrical Engineering from Johns Hopkins Univ.
John Lees
VP of Engineering
25+ years of leadership experience in product and technology development and manufacturing of industrial production equipment
As Director of Engineering at Bosch Packaging Technology, led global rationalization of product lines and advanced System Engineering practice
As VP of Engineering at Optomec, developed micron-scale 5-axis-motion Aerosol Jet printers
At Tetra Pak, led development of injection molding, recycling, and numerous other technology, manufacturing, and organizational innovations
B.S. in Mechanical Engineering from the University of Wisconsin-Milwaukee and M.S. in Management of Technology from Chalmers University
Steve Chillscyzn
Carsten Rasmussen
Hugh Evans III
Andreas Saar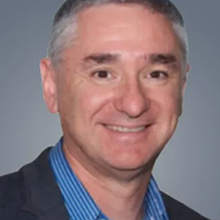 Tim Hatch
Adam Pawloski
Steve Chillscyzn
Founder, Innovator, Executive, Board Member
Steven Chillscyzn is the co-Founder of Evolve Additive Solutions and the co-Inventor of the STEP Technology.
Before working at Evolve, Steve was the Vice President of Technology Development at Stratasys, with responsibilities including the direction of Advanced Technology Development, Systems Engineering, Reliability Engineering, Materials Development, and Mechanical Engineering.
He has over 25 years of leadership, program management and engineering management experience in the design and development of over twenty five 2D laser, inkjet, and thermal printers at Eltron, Zebra Technologies, OCE and Dell. At Dell, Steve lived in Asia and co-started up the Dell Singapore Design Center. He was one of four individuals who grew the SDC to over 180 employees. He led a global advanced technology development team researching and commercializing new printer technologies and architectures for next generation products.
Steve's 3D printing and additive manufacturing technology experience includes FDM, Polyjet, and STEP.
Steve served a four year term in the U.S. Air Force, holds a B.S. in Mechanical Engineering from Rutgers University, New Brunswick, New Jersey and a M.S., Management of Technology from The University of Minnesota.
Carsten Rasmussen
Chief Operations Officer, LEGO Group
Carsten Rasmussen joined the LEGO Group in 2001 and was appointed Chief Operations Officer in 2017.
He is responsible for all aspects of the company's manufacturing, supply chain, quality, procurement, and corporate facilities.
Prior to assuming his current role, Carsten was Senior Vice-President Organisation Capability Building.
During his 18-year career with the Group, he has held a diverse range of leadership roles in Europe, America and Asia. These include Senior Vice President of Shopper Marketing & Channel Development; Senior Vice President, European Production and Packaging, where he oversaw the Group's manufacturing sites in Kladno, Czech Republic and Billund, Denmark. He was also General Manager, LEGO Supply Chain in Hong Kong and Director, Purchasing.
Carsten holds a Masters in Logistics from the University of Aarhus.
Hugh Evans II
Principal Investor, 3D Ventures
Hugh Evans is an active investor, operator and entrepreneur in the Additive Manufacturing sector. He has invested in numerous 3D Printing startups, and serves on the Board of Directors and as an Advisor to many projects. From 2013 to 2019, he served as SVP, Corporate Development and Digitization at 3D Systems Corporation. During that period, he also served on the Board of Directors at AquaVentures Holdings (NYSE: "WAAS"; sold to Culligan for $1.1 billion on 03/30/20).
Hugh Previously worked for 21 years as an investment analyst and portfolio manager at T. Rowe Price Associates in Baltimore, MD. He started his career in the Mergers and Acquisitions Group at Morgan Stanley & Co. He received his BA from the University of Virginia (Jefferson Scholar) and his MBA from the Stanford Graduate School of Business (Arjay Miller Scholar).
Andreas Saar
VP Manufacturing Engineering Solutions, Additive Manufacturing Program Lead at Siemens PLM Software
In his current role, Andreas is responsible for the Additive Manufacturing Program Initiative within Siemens PLM Software leading the product definition, implementation and launch of the Siemens' end-to-end additive manufacturing solution spanning from design for AM, print preparation to AM production software and technology. He also coordinates and manages Additive Manufacturing research, technology adoption, and partner / vendor relationships across Siemens PL and other Siemens business units.
Andreas has 35 years of experience in manufacturing and software development. He joined the company in 1994 and has since then worked in various leading positions across product and business development with a focus on Digital Manufacturing.
Andreas holds a Diploma in Mechanical Engineering and Business from the University Darmstadt/Germany.
Tim Hatch
Stanley Black & Decker, Chief Technology Officer Stanley Engineered Fastening Baltimore, MD
Tim is responsible for Technology and Innovation across the Stanley Engineered Fastening business a $1.8B supplier of fasteners and equipment to the Automotive and General Industrial space. He also leads the company wide initiative looking at the implementation of Additive Manufacturing within SBD. Prior to his current position he lead Breakthrough Innovation within the Global Tools and Storage division focused on finding and implementing new technologies in new markets. He also leads the Technology Council across the corporation with the aim of fostering innovation throughout SBD. Prior to this he was Vice President of Design to Value and Complexity Management, driving significant cross business initiatives at Stanley Black & Decker.
He was Vice President of Global Engineering and Program Management for 5 years at JLG Industries a construction equipment manufacturer and division of a Oshkosh Corporation.
Tim stared his career at Ford Motor Company in the UK, Germany and US with experience in vehicle body structure design, finite element analysis and vehicle crash safety.
Adam Pawloski
VP, Manufacturing Solutions, Stratasys
Adam Pawloski has enjoyed the benefits of a diverse scientific and technical leadership background within various industries, ranging from additive manufacturing to plastics to biotechnology to nanotechnology. Adam currently leads the Product Management team for Stratasys' Manufacturing Business Unit. In this role, his team is responsible for the product life cycle of Fused Deposition Modeling (FDM) systems and materials targeted for growth in manufacturing market segments. Serving 11 years with the company, Adam began connections to Stratasys while working as a supplier for thermoplastic compounds and technical services, and that business was later acquired by Stratasys. Adam has served in leadership roles inside Stratasys in R&D, Product development, and Application development capacities, including responsibilities for site operations in materials production and quality.
Prior to Stratasys, Adam held leadership and technical positions in companies with a strong emphasis on materials science. At Affymetrix from 2005-2009, Adam was a technical leader for the development of novel manufacturing processes for DNA microarrays, and from 2002-2005 he was a Member of the Technical Staff at Advanced Micro Devices, responsible for next-generation photolithography materials and processes.
In 2002, Dr. Pawloski completed a Ph.D. in Chemical Engineering from the University of Wisconsin, Madison, where research focused on the materials and processes used in semiconductor photolithography. Adam additionally holds a B.S. in Chemical Engineering from the University of Texas, Austin. Professional accomplishments include 23 issued patents.
2017
Technology and feasibility
Testing and validation
2018
Received $19 million in funding
Shipped first Alpha system
2019
Material Technology Center Expansion,
Rochester, NY
Material and software partnerships emerged
Application development for scaled manufacturing
2020
Start of commercial system sales
2021
Received $30 million in funding
Headquarter expansion in Minnetonka, MN
Product portfolio expansion
Shipped first commercial system
2022
New material development
Commercial availability
2023
Launched Production Assessment Program
Second color, gray ABS
Debut at AMUG
Debut at RAPID
Material Technology Center Expansion,
Rochester, NY
Interested in joining our team?
Here's what Evolve has to offer.
On a mission to produce innovative manufacturing solutions that enable our customers to manufacture in revolutionary new ways. Our commitment to innovation is what drives our employees to reach new heights in their careers. That is why we are looking for the best talent.
Our culture is the foundation
upon which we base our success
Integrity: Honest – Reliable – Transparent
Relentless: Commitment – Engaged – Inspired
Pioneering: Disruptive – Innovative – Courageous
HEALTH BENEFITS 
✓ Medical
✓ Dental
✓ Vision
✓ STD & LTD
✓ Life insurance
✓ Pre-Tax benefits: HSA – FSA
✓ EAP (Employee Assistance Plan)
OTHER BENEFITS
✓ 10 paid holidays
✓ PTO
✓ Bereavement pay
✓ 401K
✓ Education assistance
✓ Training and development
✓ Career opportunities
    within the organization
✓ Employee discount program